This is just a quick post to let you know what I have been up to lately. Working, working, working, but that is about to change. We have decided to close our baby & maternity store and begin our Retirement Adventure. It will probably take us most of the rest of this year to wrap things up and head out, so we are planning on beginning this new adventure by 2012, but hopefully before Christmas of 2011.
So this blog, that gets put to the back burner because I am always so busy, will finally start getting regular posts. I hope to share our Retirement Adventure with you through posts here. We will be setting out with our 5th Wheel, first heading down to Arizona to get our fix of grandbabies, then to finally meet my Bloggy Friend
Nancy
and her son Jayden in person. I feel like I already know them so well, it is going to be fabulous meeting them in real life. Then we are heading out to see some of this beautiful country and hopefully meeting even more our the great friends I have met in the virtual world.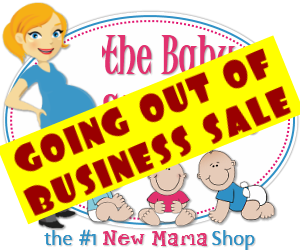 The complete details about this event can be found on our
stores blog
. I hope you will
visit our store
and help us move some of the massive inventory that we have, while saving yourself a lot of money in the process. We are providing our shoppers with a
25% Discount Code "RETIRE2012"
which can be applied to the entire order. If your order is over $75 (after discounts are applied) then we will ship your order for FREE. If you don't quite make it $75 the shipping fee will be a low $6.95 Flat-rate fee.
Thank you for your support and all the well wishes we have been receiving...I love you guys!